Working remotely or from home? Looking to organise a video conference with your team?
🏡
Try combining Beekast with Zoom! 😃
Beekast helps you run your meeting by synchronising data for your session on all of your participants' devices. And the Zoom app offers video conferencing and many other features so that your team can talk and even see each other in real time!
Zoom
You can now connect your Zoom account to one of your Beekast sessions so you can share the link for your Zoom video conference directly in Beekast.
Participants will find the access link in the home menu for your session, and can then simply click on the link to join the meeting!
Adding a Zoom meeting to your Beekast session
First, go to the settings for your session by clicking the "Settings" button in the blue bar at the right of your session screen. Next, click the "Connected applications" header.
The connection to your Zoom account is only valid for one session. You won't be automatically connected to Zoom for your other sessions!
- Click on the "Connect" button next to the Zoom logo. This will take you to the connection page for your Zoom account.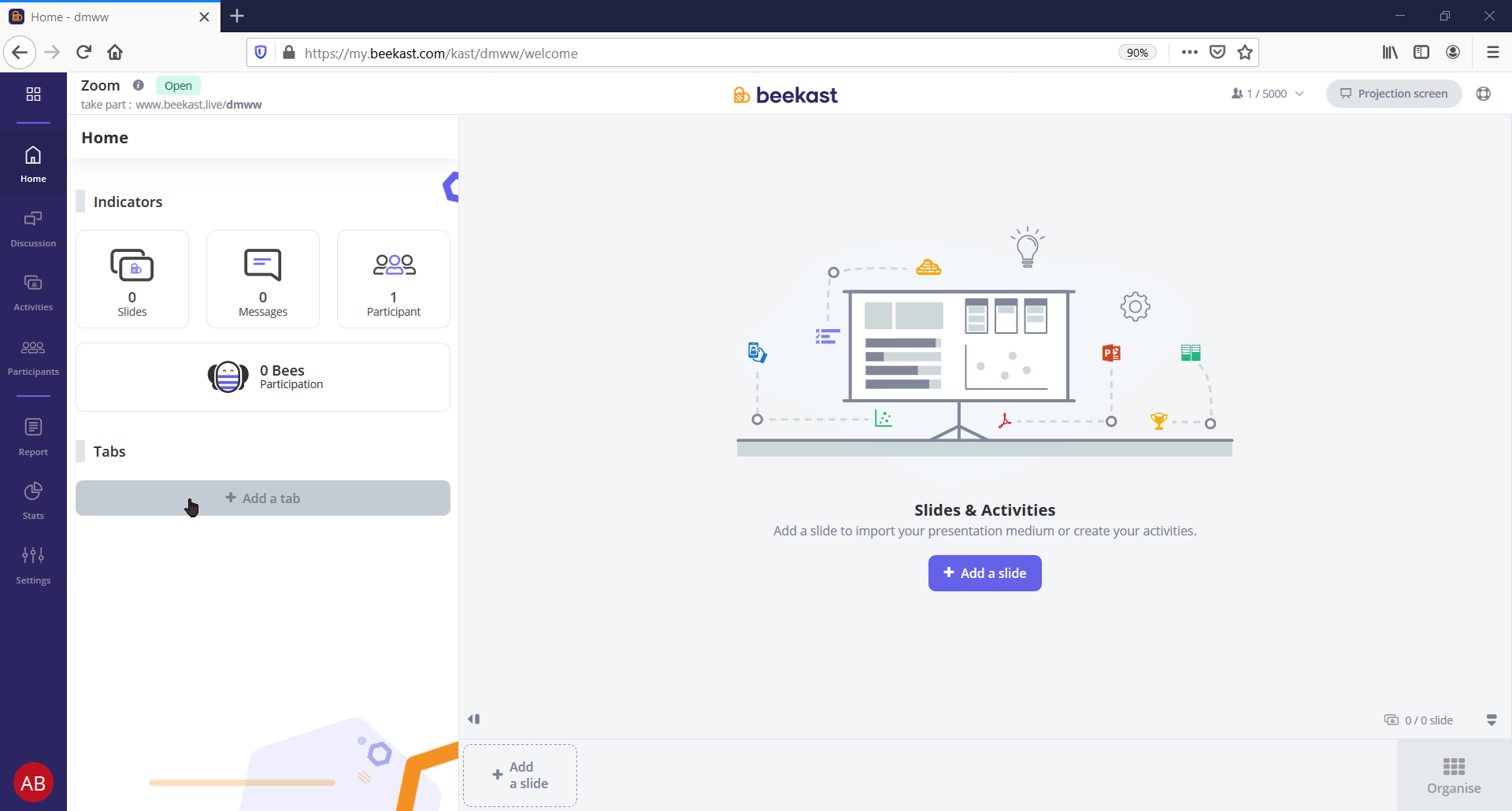 - Connect using one of the available methods.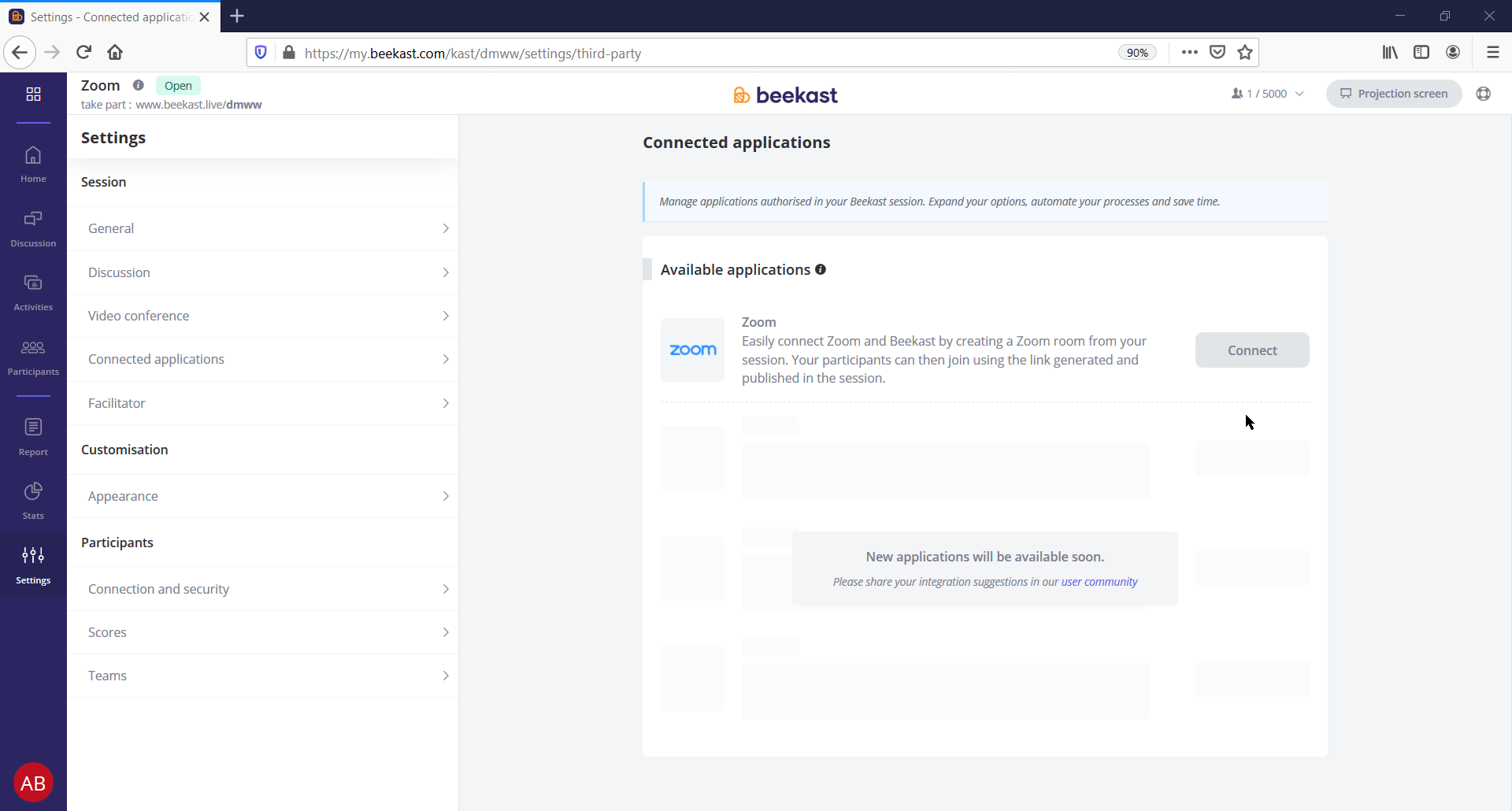 - You can now confirm that your Zoom account is connected to your Beekast session, or close your connection to Zoom within Beekast by clicking the red dustbin icon. If you close your connection to Zoom, you can reconnect whenever you like.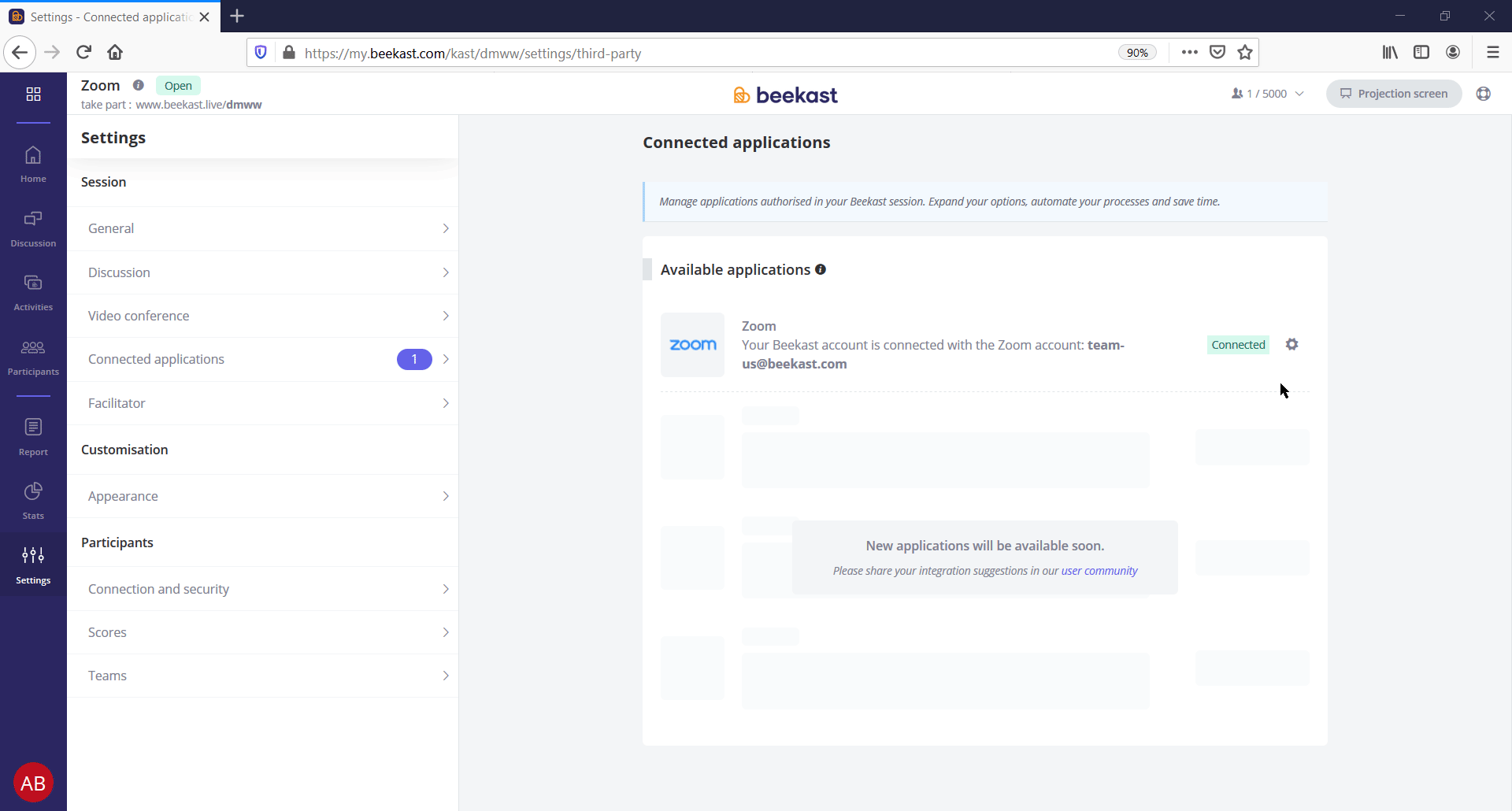 - Once your Zoom account is connected to your Beekast session, go to the home page of your session (the house icon).
- Click on
Add
to enable the Zoom video conferencing room. This will automatically create a Zoom meeting, and make a link available to all participants to join the Zoom meeting.
Now, participants and you will click on the link
Click here to join the video conference
to open the video conferencing tab.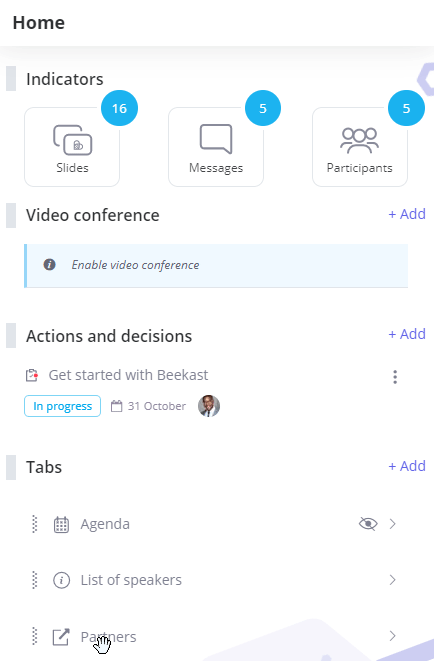 Participants will enter their name (when required) and the meeting passcode.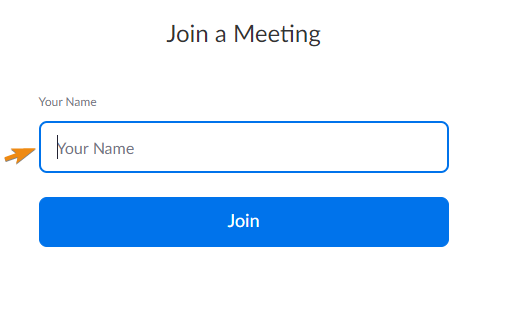 Since September 27, Zoom require that all meetings have a Passcode or a Waiting Room enabled for accounts with a single licensed user, Pro accounts with 2 or more licenses, and Business accounts with 10-100 licenses. Meeting passwords (passcodes) are already enforced for all free accounts.
Copying or Editing a passcode for a Zoom meeting
By default, meetings are assigned a random passcode. You can update the passcode to one of your choosing.
Sign in to the Zoom web portal. In the navigation menu, click Meetings. Click the topic of the meeting you would like to update the passcode for.

Uninstalling the Zoom connection
-Go into your account, in the "connected applications" tab
-Click the red dustbin icon on the right
-Confirm
-Be aware that all the Zoom conferences created through Beekast will be deleted