How does it work?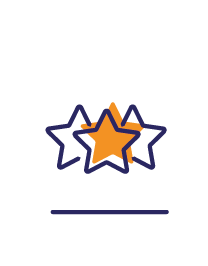 A perfect activity to assess a presentation or an issue, to collect your audience's feedback. Ask your audience to evaluate a topic or an item with a visual scale of stars.
To create a Rating, click on "+ ADD A SLIDE" and select the "Rating" activity.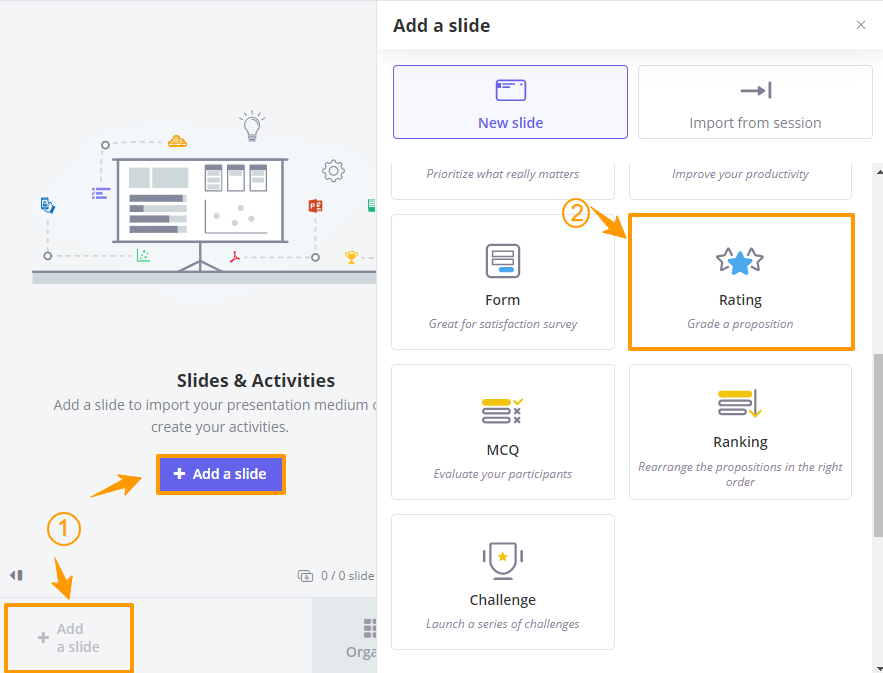 General
Enter the title or the question of your activity and add instructions (optional).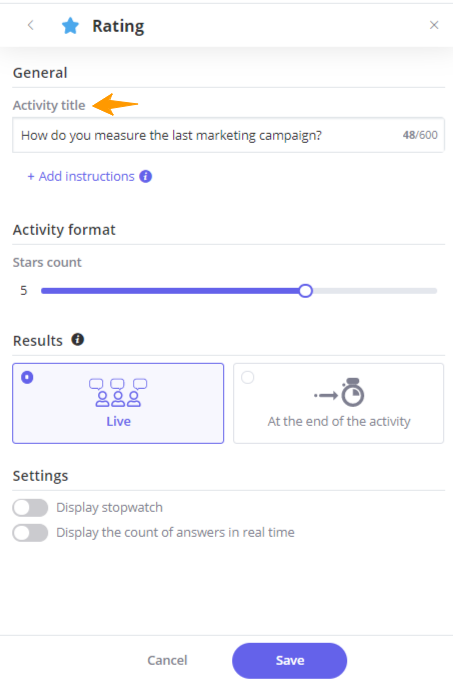 Activity format
Select the number of stars to allocate, from 3 to 6.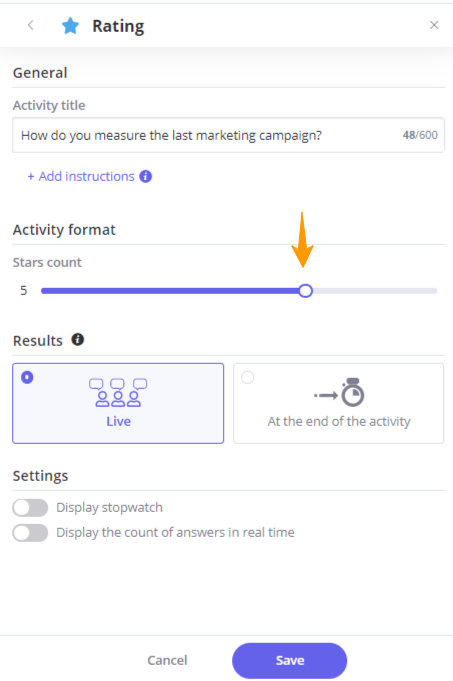 Results
Select the display mode: You can display your results in real-time or only at the end of the activity.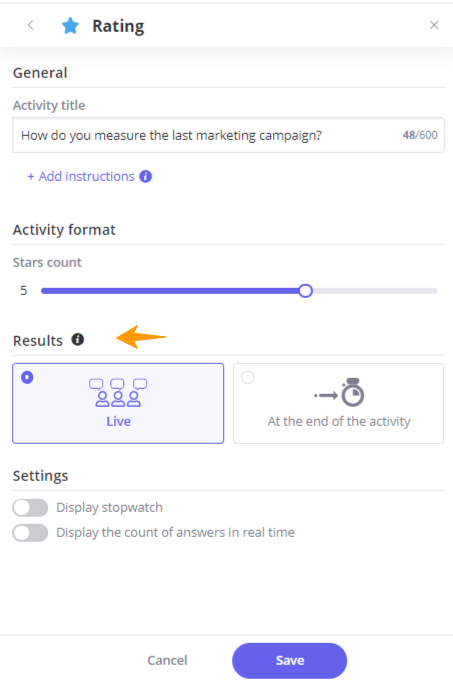 Settings
Let's see the available settings of the Rating. By default, they are all deactivated.
Display the count of ratings in real-time
Display the stopwatch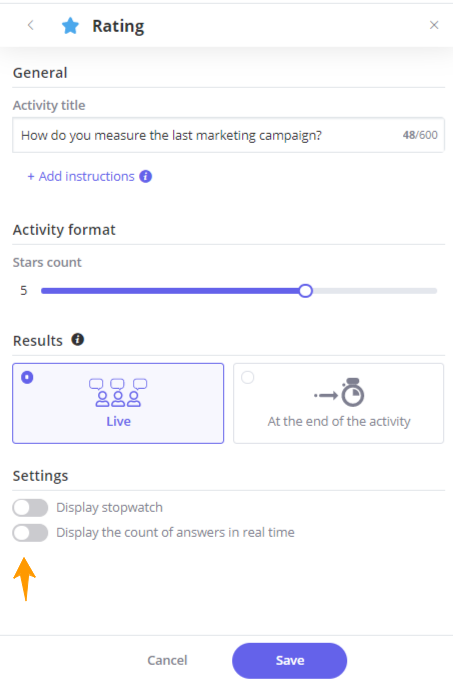 Save
When you finish, click on "Save".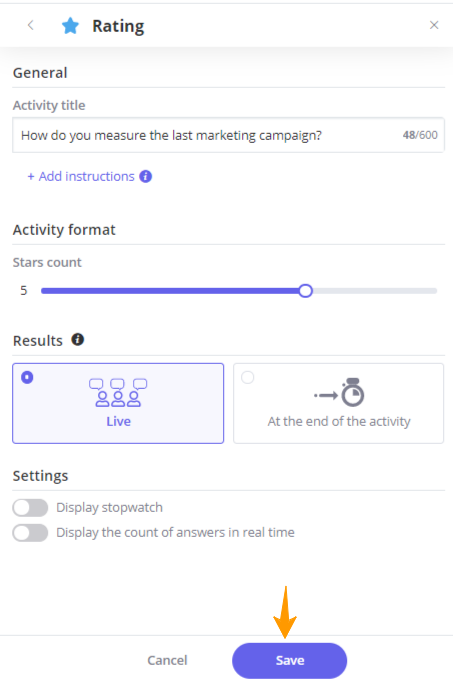 Start
There you go! You can launch your activity by clicking "Start activity".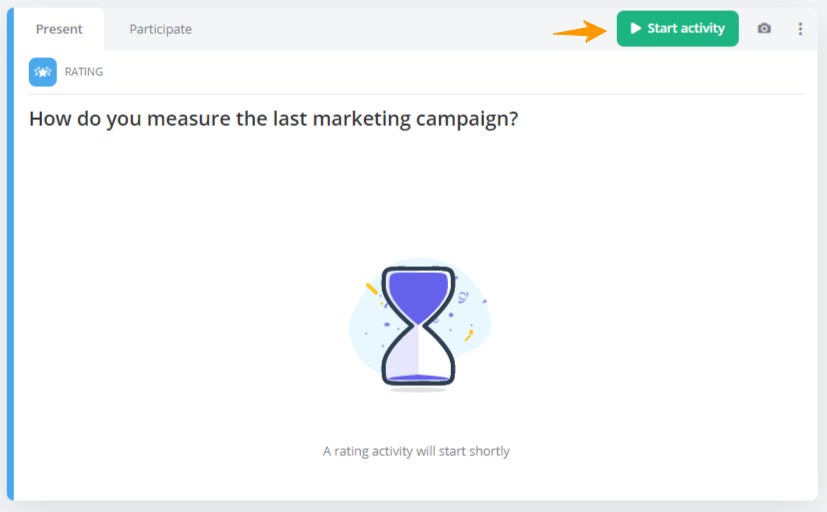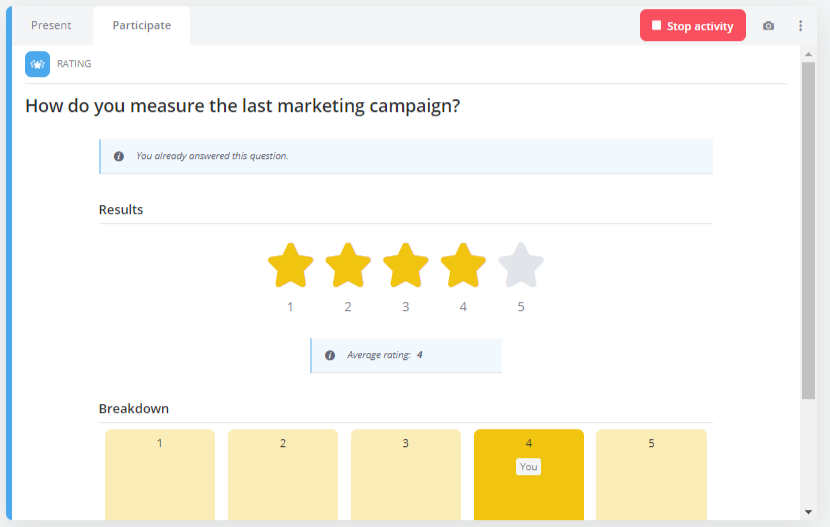 The owner and moderators can also take part in the activity if they want. They just need to click on the "Participate" tab.
Read more.