Inspiration site & Templates
Our inspiration website is your Beekast coach
We're proud to introduce the
Beekast Inspirations website
. Its goal: to give you new activities that will make your meetings even more effective.
Are you scheduled to host a meeting tomorrow but don't know what activities will be best to accomplish your goals? Or is your group getting tired of repeating the same brainstorming activity over and over?
Explore our inspirations: choose an activity that fits your context (group size, goal, time allotted, etc.) and we'll suggest the perfect activity for your situation.
In-depth look at the inspiration card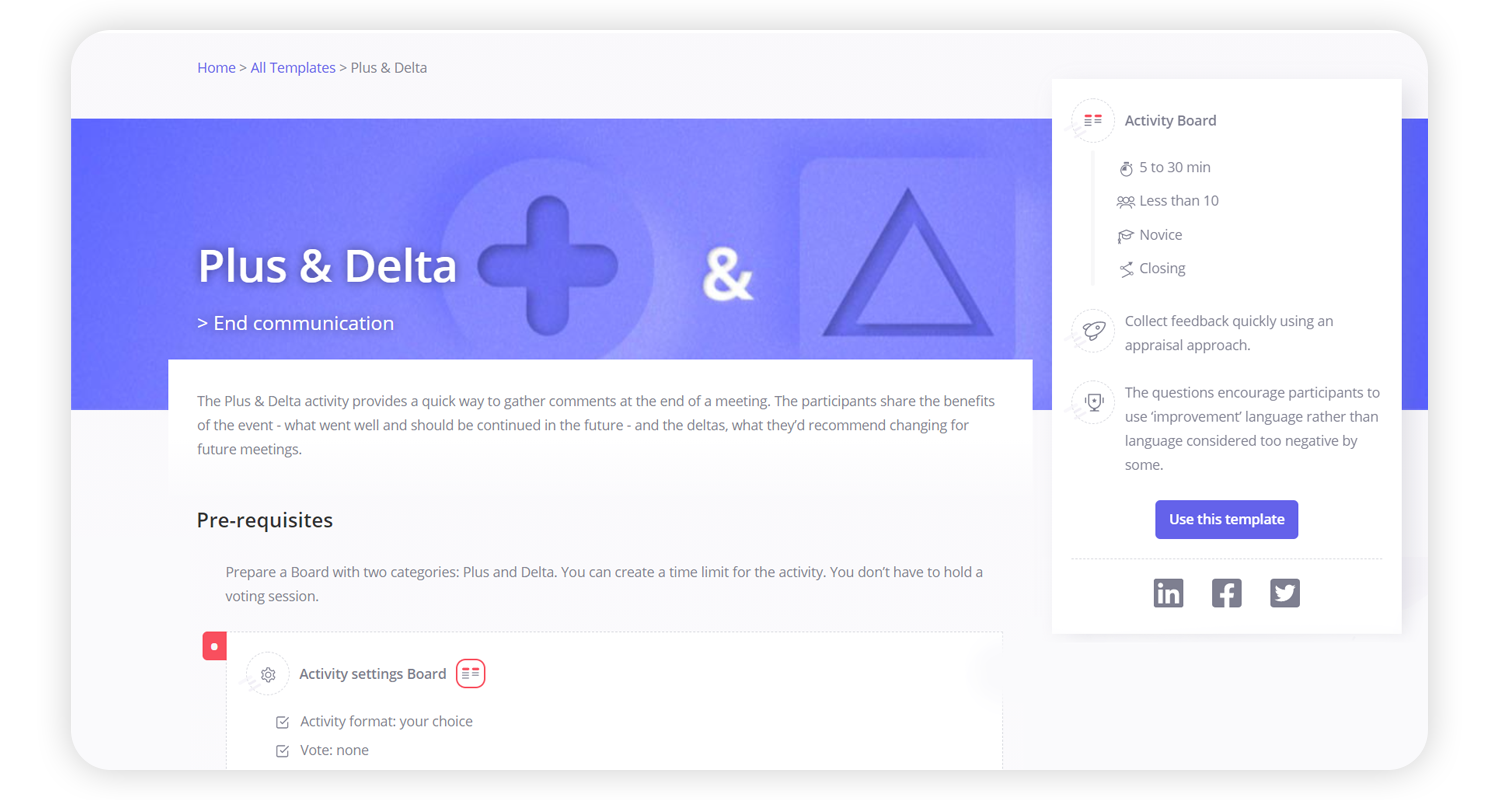 The first section is a summary that puts the activity into context based on how you will use it and outlines several variables:
activity summary and how it will add value
time required to lead the activity (the time you have available)
group size
your level of facilitation experience
_beginner: easy to lead activities you can participate in. They don't require preparation.
_intermediate: activities you'll need to prepare for in advance. You can participate in them, but you'll also need to lead the group.
_expert: activities you and your participants will need to prepare for in advance. You will need to focus completely on leading the session to support the group.
meeting phase: opening (often icebreaker activities), exploration (brainstorming, generating new ideas, finding solutions, etc.), closing (activity to end the session)
The rest of the card then lists step-by-step instructions for the activity – they're your recipe for a successful activity.
pre-requisites: how to prepare in advance
Beekast settings: how to configure your activity in Beekast
outline: step-by-step instructions for everything from presenting the activity to the group to summarising the exercise
Finally, be sure to take a look at the Suggestions and Variations section where you'll find facilitation tips and examples to keep the activity feeling fresh and new.
Beekast Templates
Our inspirations aren't just step-by-step cards! You can import an inspiration template directly into your session.
How does it work?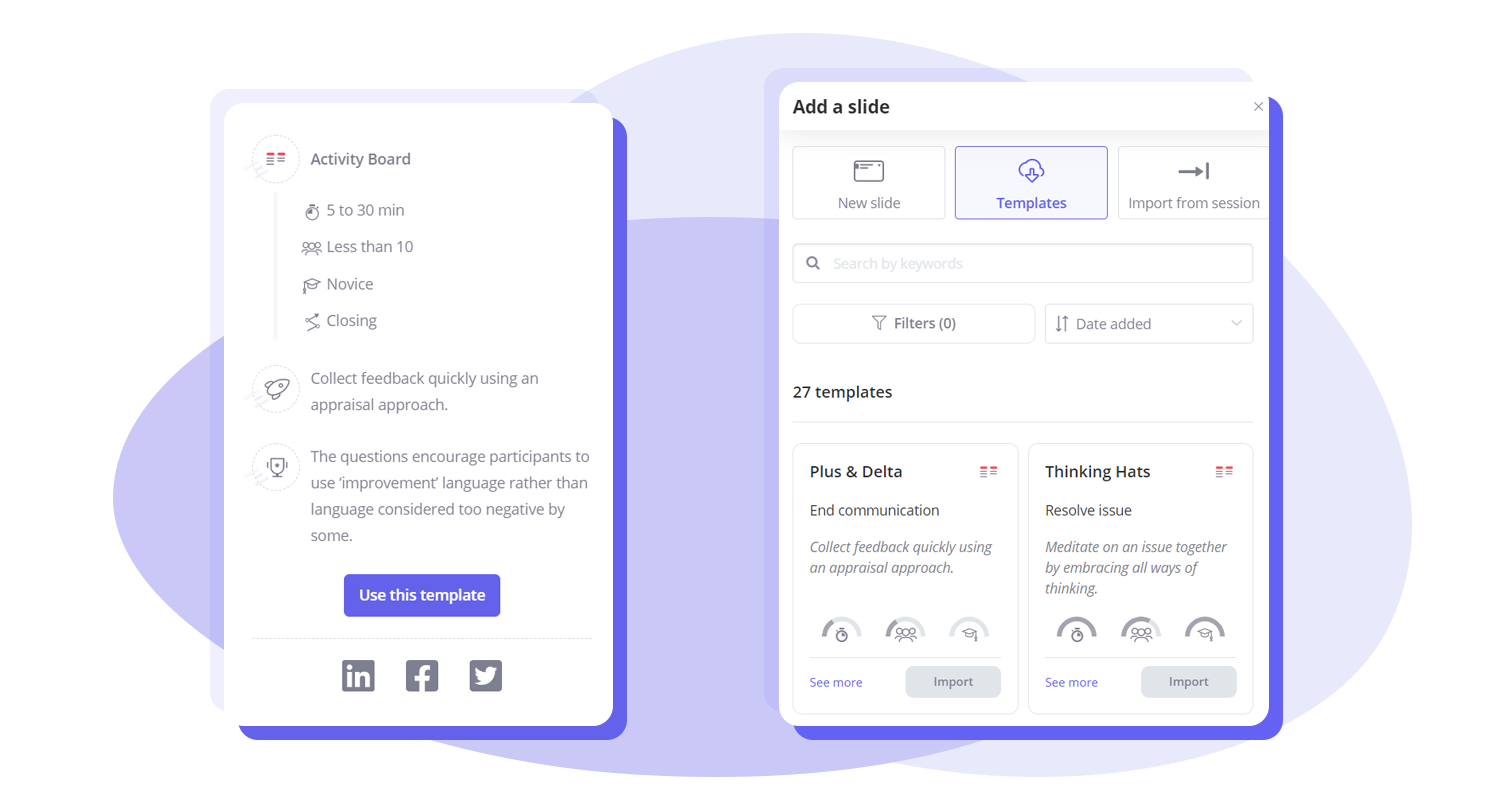 If you're on the Inspirations site, click on the "Use template" button and you'll be redirected to Beekast. Choose the session you want to add the template to or create a new one. That's it!
From Beekast, you can import a template directly from the add a slide panel: click on "Add a slide", then click "Templates". You'll see all the Inspiration site templates accessible within Beekast.
Need more inspiration?
If you'd like us to develop other inspiration templates, please share your suggestions with us in the
Beekast Community
!