Recover my Beekast password.
Follow the steps below to retrieve your password if you have forgotten it, or are unable to log in.
Note: If you are logged in SSO (Single Sign-On), you do not have a password registered on Beekast. You will be able to retrieve it via the associated service.
Once on the login page :
Enter your email address in the indicated field.
Click a first time on "Forgot your password?".
Re-enter your email address if it is not already filled in, and click on "Send".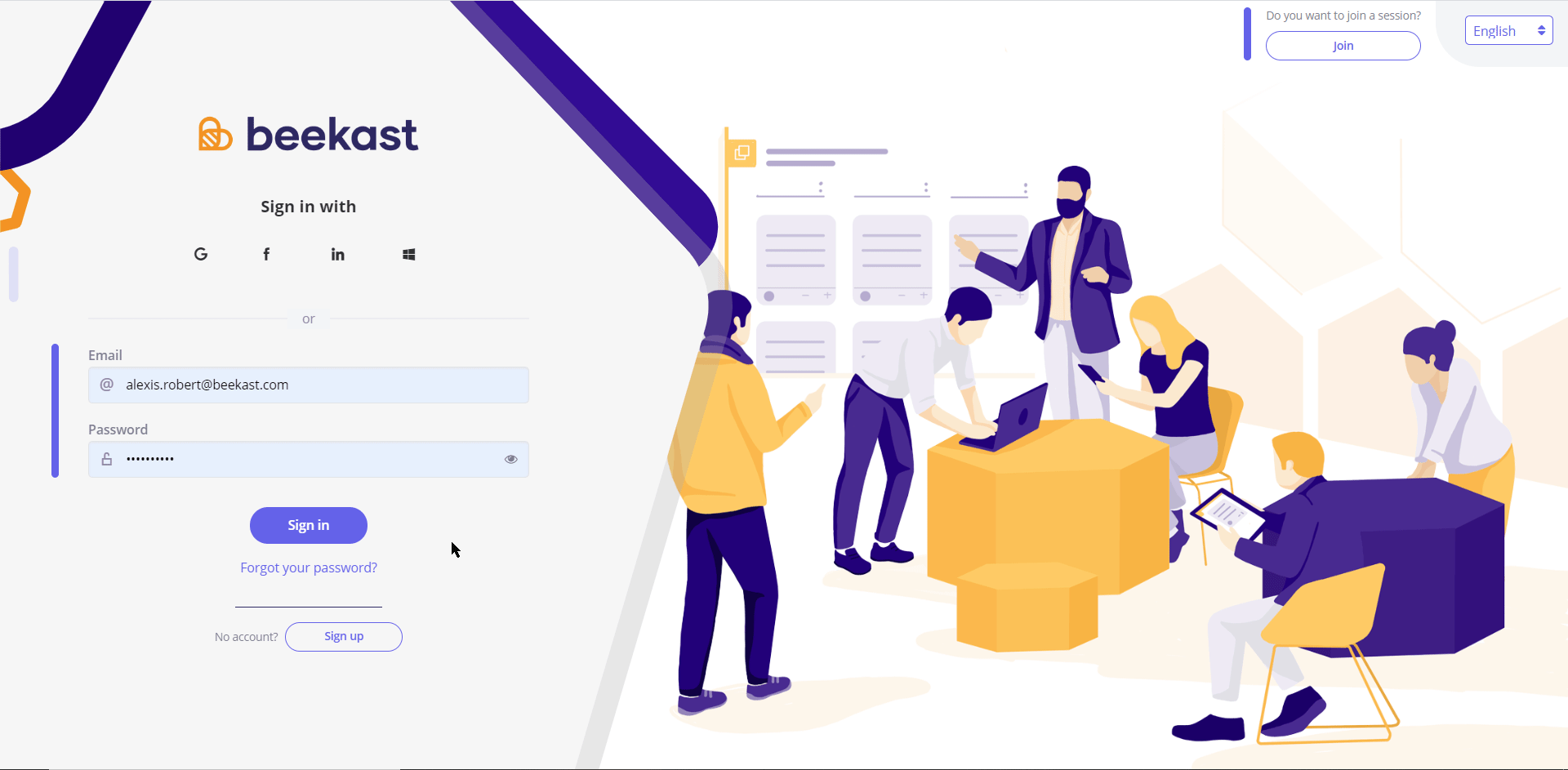 You will receive the email to recover your password.
Click on "

Reset password

" in order to change it.