It is now possible to add a Beekast session to your scheduled Teams meeting !

It is possible to add a Beekast session to a scheduled Teams meeting only from the updated desktop application (as of version 1.4.00.29469)

How to add a scheduled meeting on Teams ?




You cannot add a scheduled meeting from a team or group on Teams.
To add a scheduled meeting on Teams, follow these steps:
Go to the Meeting section of your Teams' organization, in the banner on the left side of your screen.

Click on Schedule Meeting at the top right of your page.

A page will open with all the fields you need to fill in, to schedule your meeting.

Finally, click on Schedule at the bottom of this page.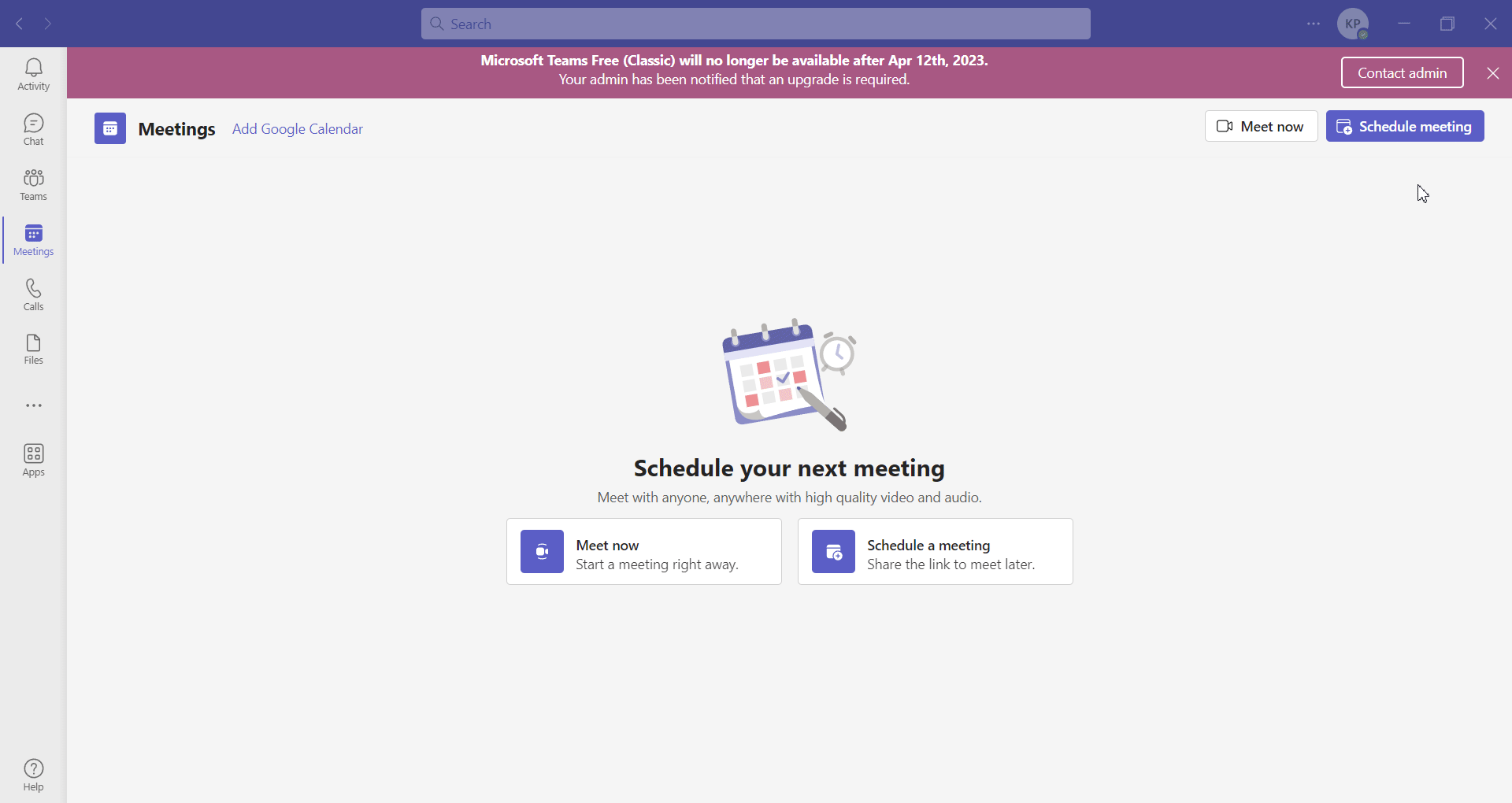 Add Beekast to your meeting



Join in the previously created meeting by clicking on Join.
Once in the meeting: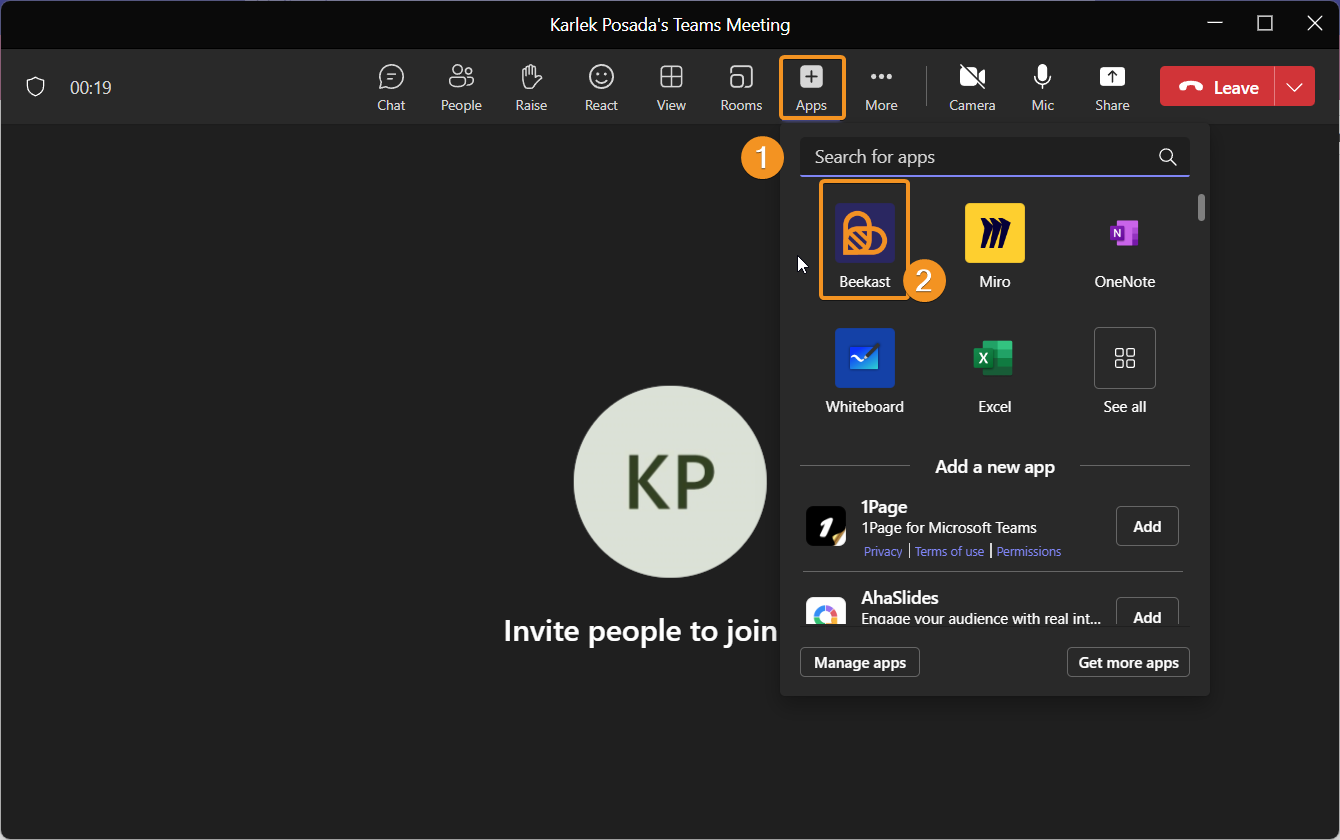 All you have to do is enter your Beekast account information if you are not already logged in.
Select the workspace where the session you want to join is located, and then add the desired session which will appear in the bottom right of your Teams meeting.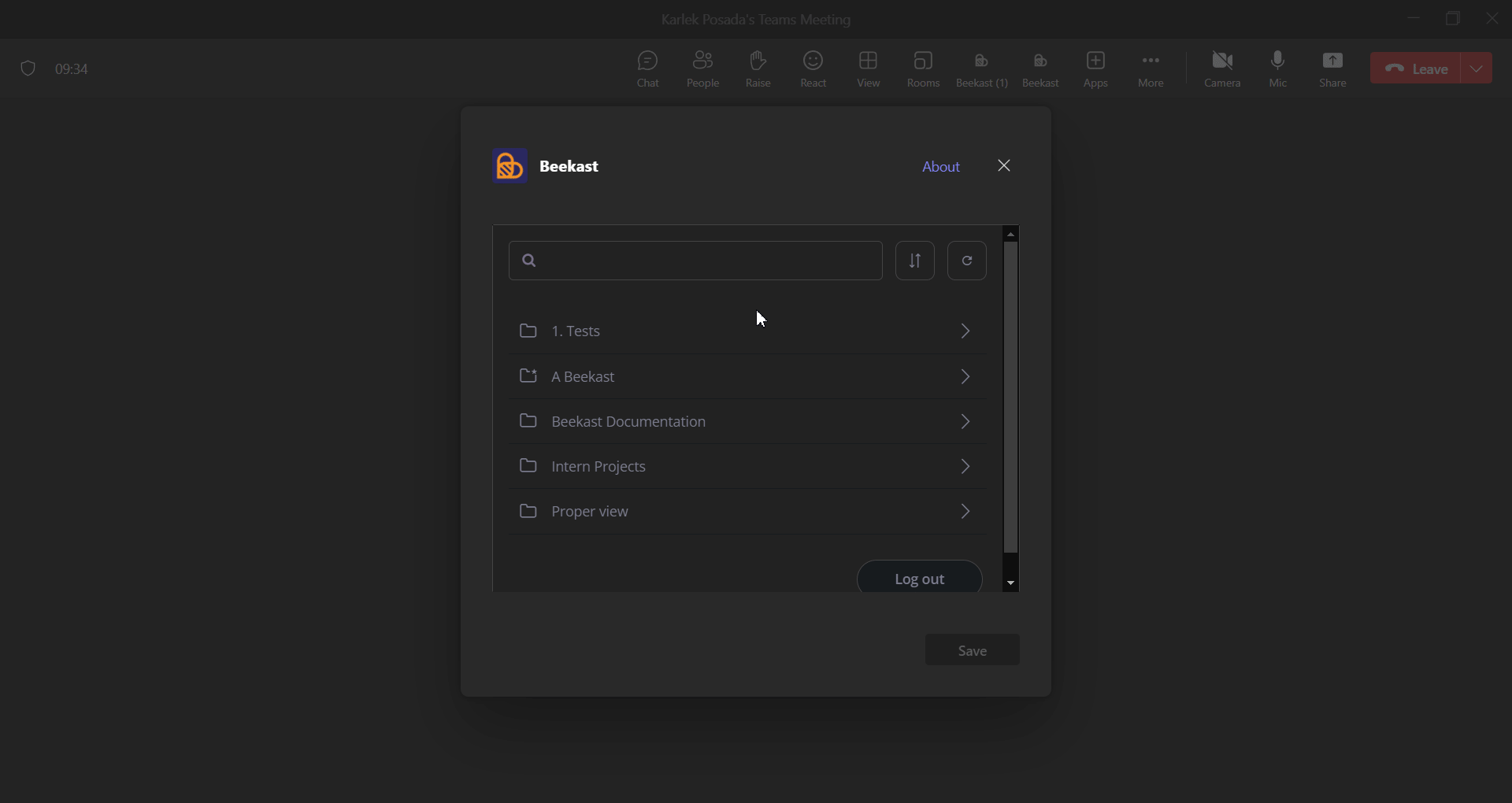 The selected session will appear in a new pane to the right of the meeting.
Then click the "Share Presentation" button to share your session with all your participants.
Your attendees will then be able to log in to the session and participate in activities directly from the Teams meeting.
You will be able to find Beekast and any other applications added to your meeting above the main screen of your meeting by clicking on the application logos.

For more information on using Beekast in Teams, click HERE, and for all your questions about Beekast in MS Teams, it is HERE!