How does it work?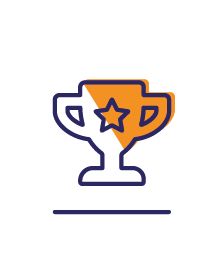 Perfect to evaluate the knowledge of your participants with different types of questions!
To create a challenge, click on "+ ADD A SLIDE" and select the
Challenge
activity.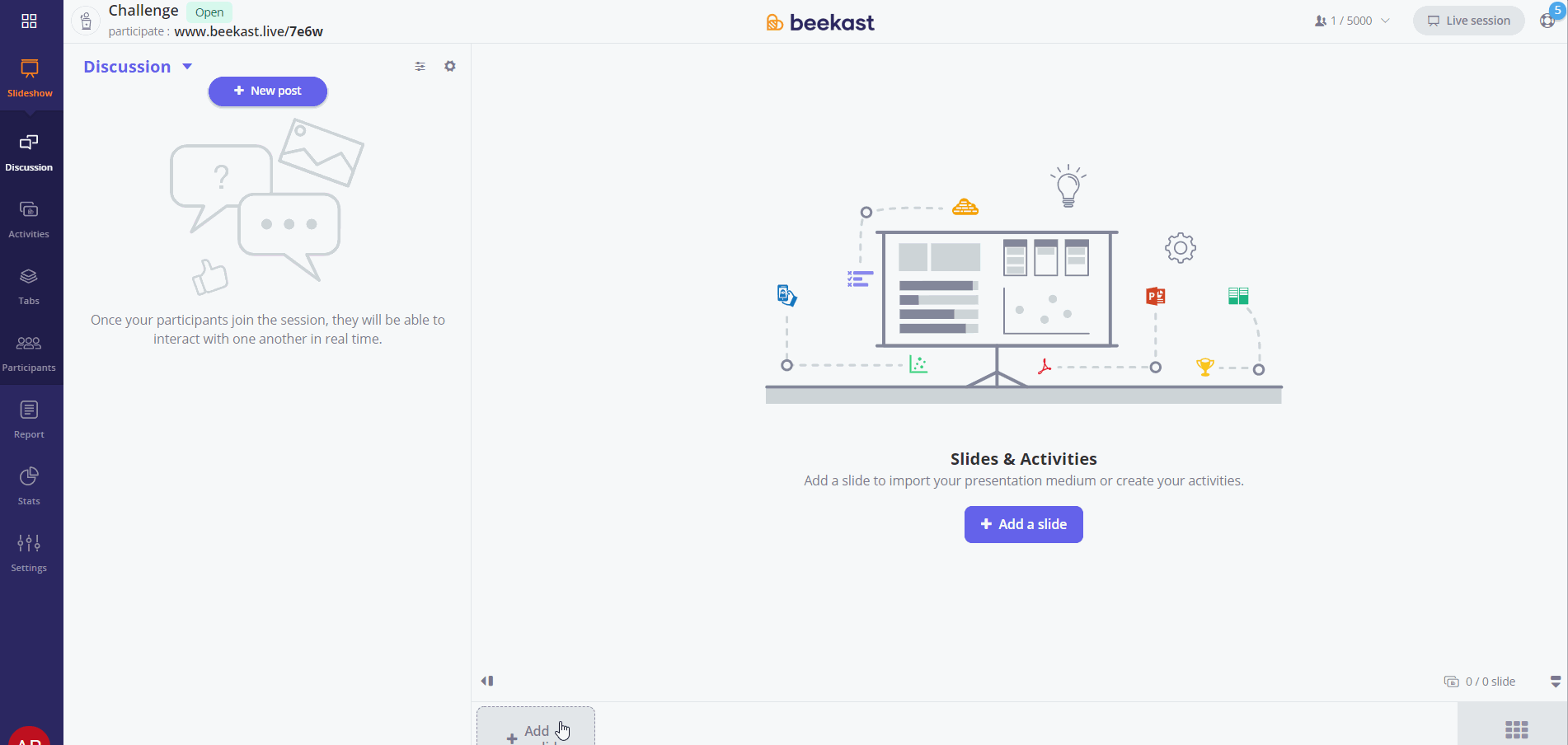 General
Enter the title of your activity and add instructions (optional).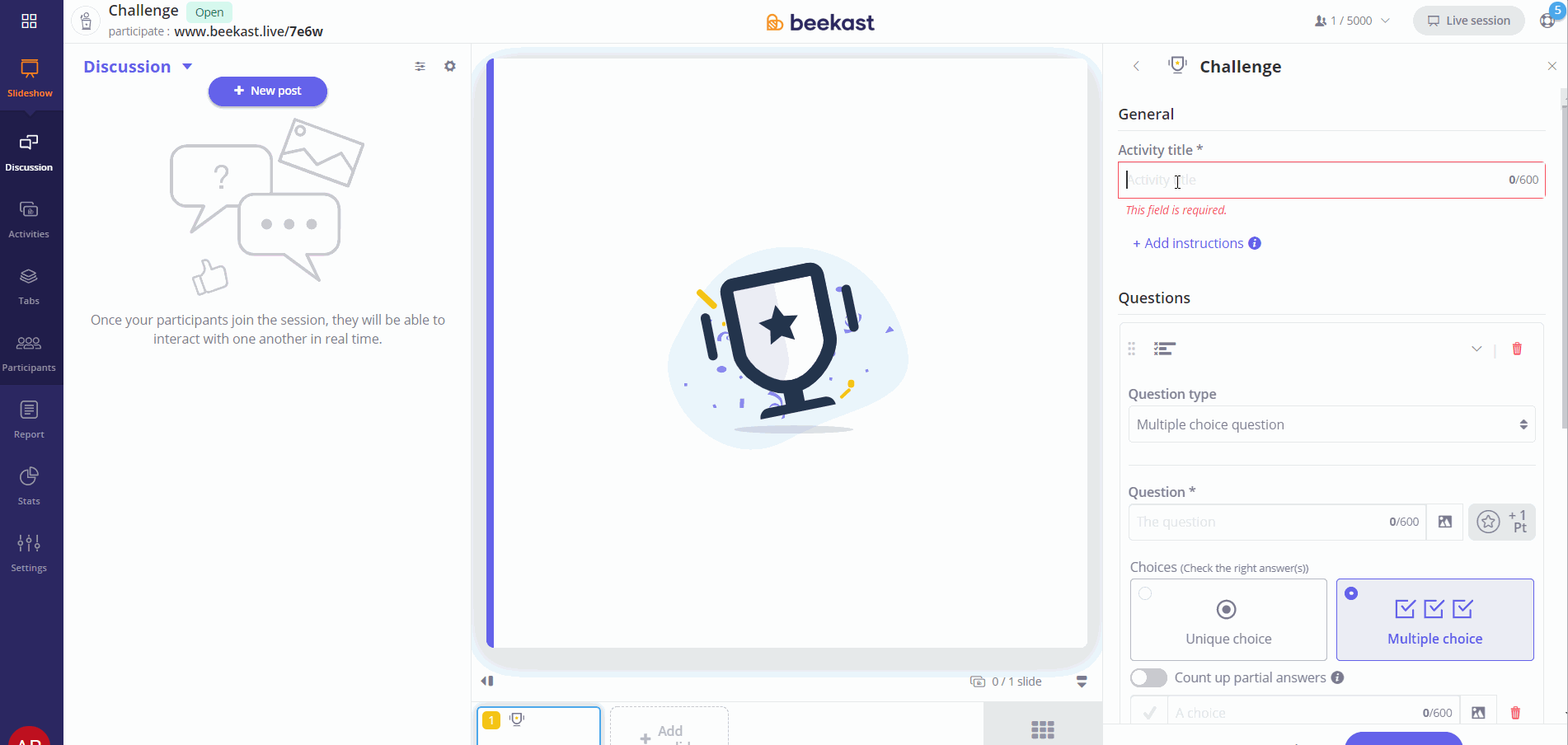 Questions
Select the type of question (multiple choice/open-ended questions).
You can add as many questions as you want.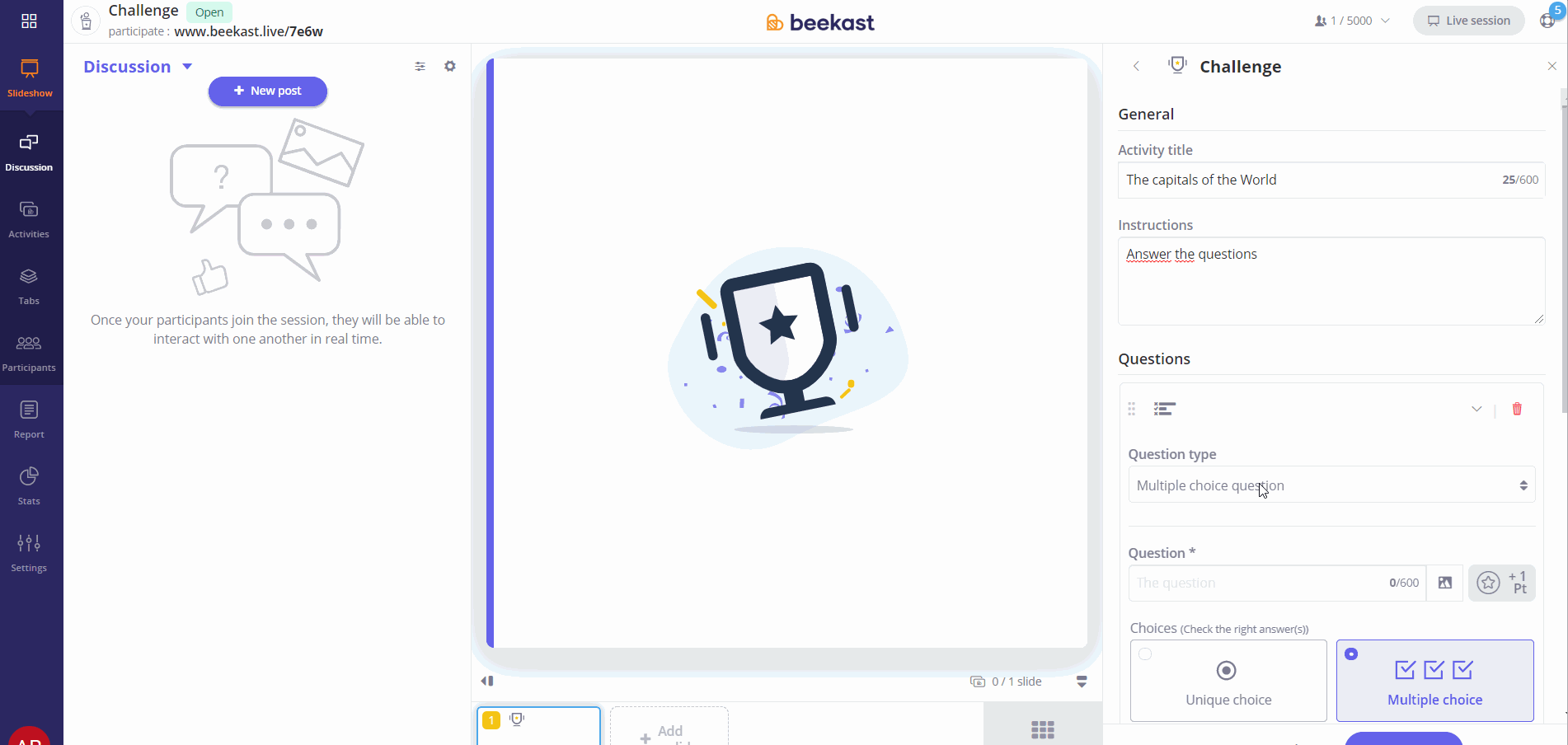 Write down the different answer choices and do not forget to check the correct answer(s).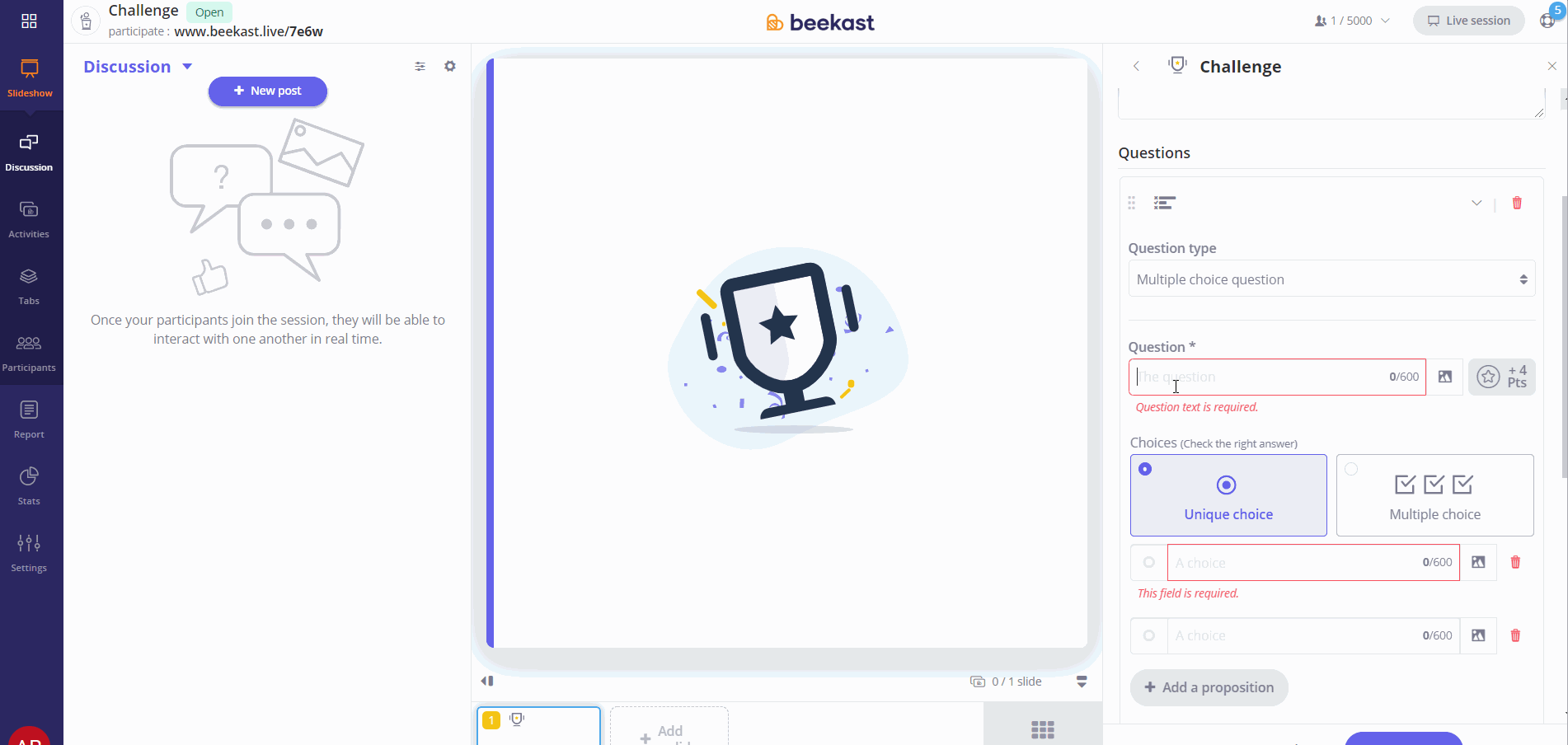 You can attach a picture to your choices or even remove them, respectively with the image icon and the red bin.
To enter a new question, click "Add a question" and follow the same process.
You can add an explanatory text to each question.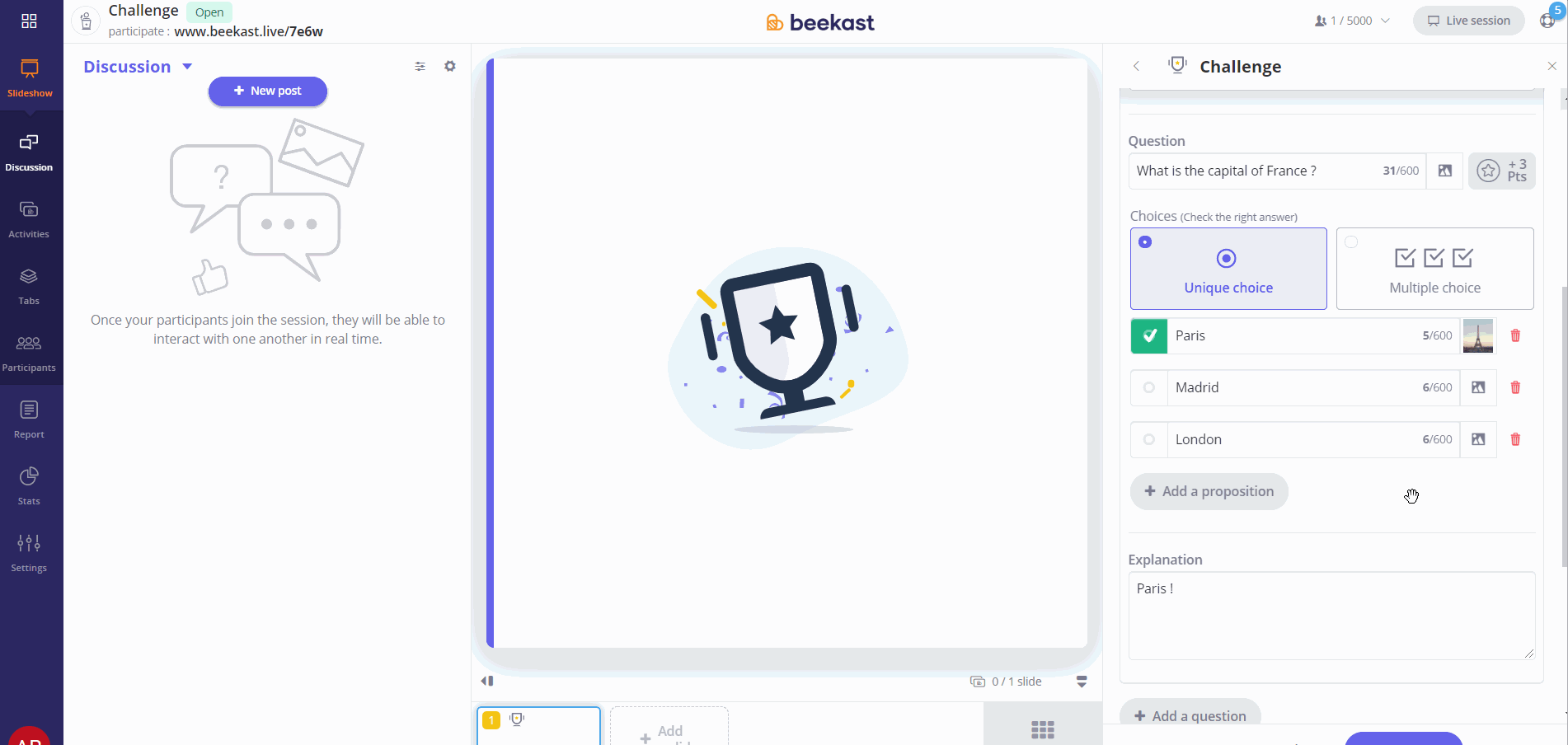 Correction and results
You can choose to display the correction either when participants submit their answer or only at the end of the activity.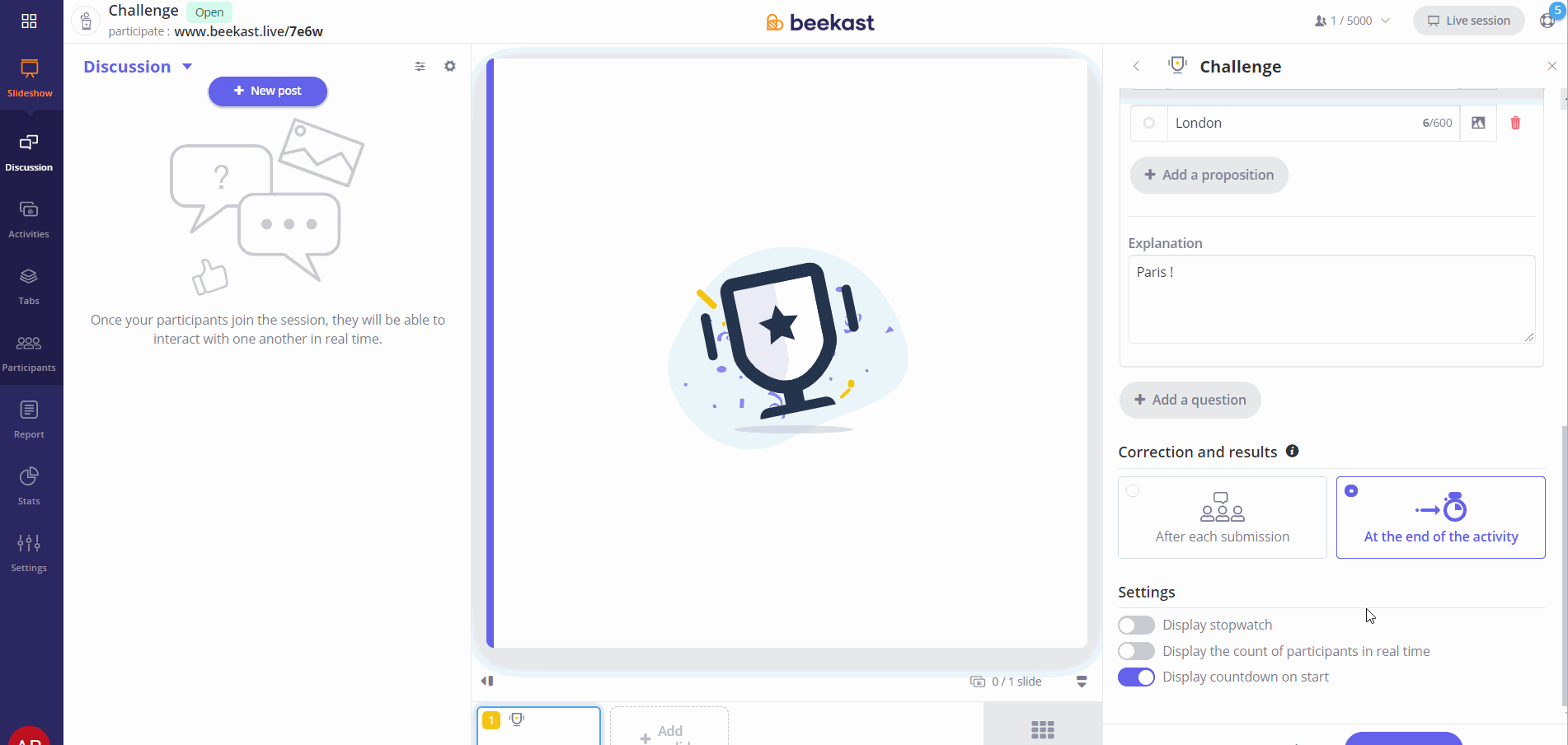 Settings
Here are other available settings:
Display the count of participants in real-time.
Display a stopwatch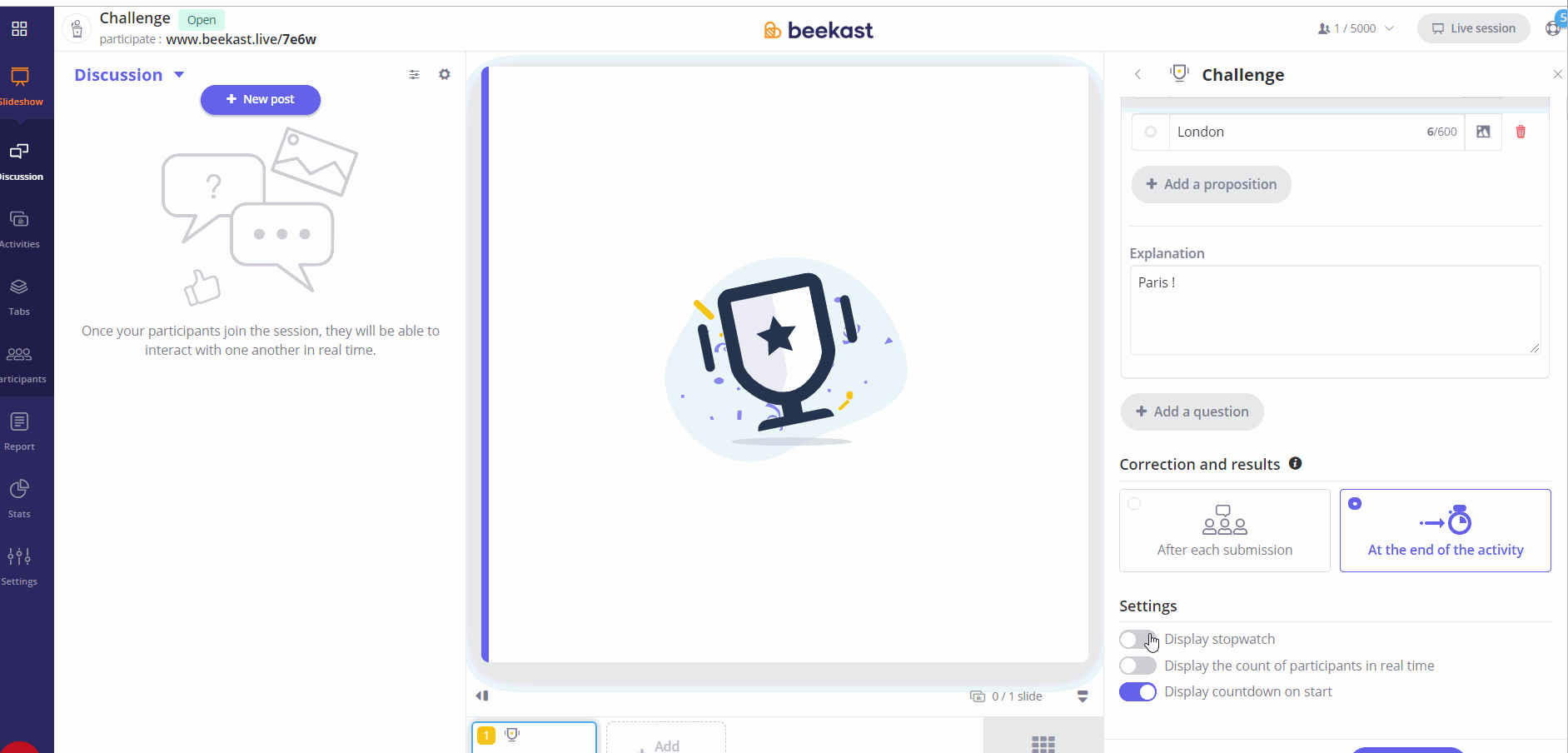 Save
Once everything is done, save your slide.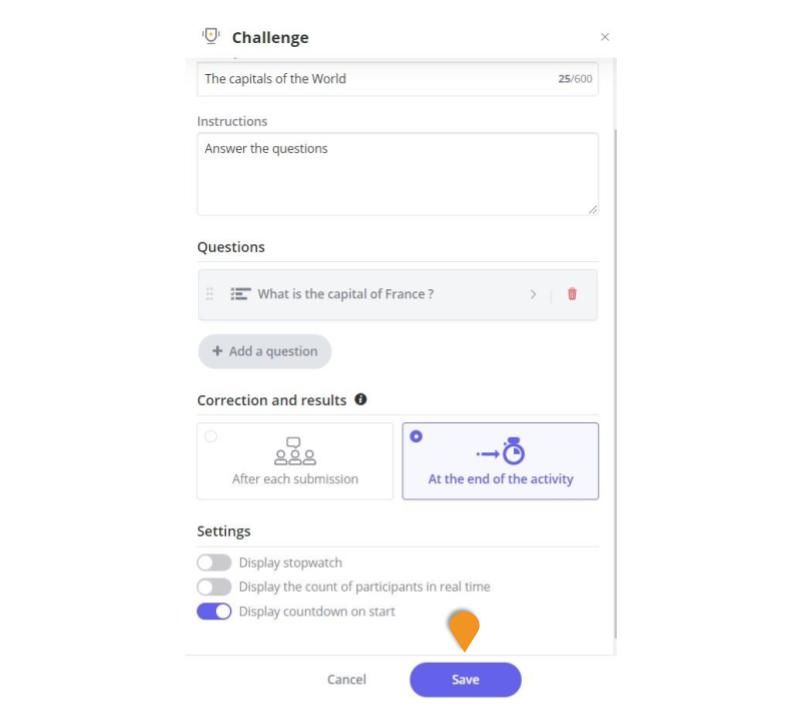 Start
There you go! Click "Start activity" to launch your challenge.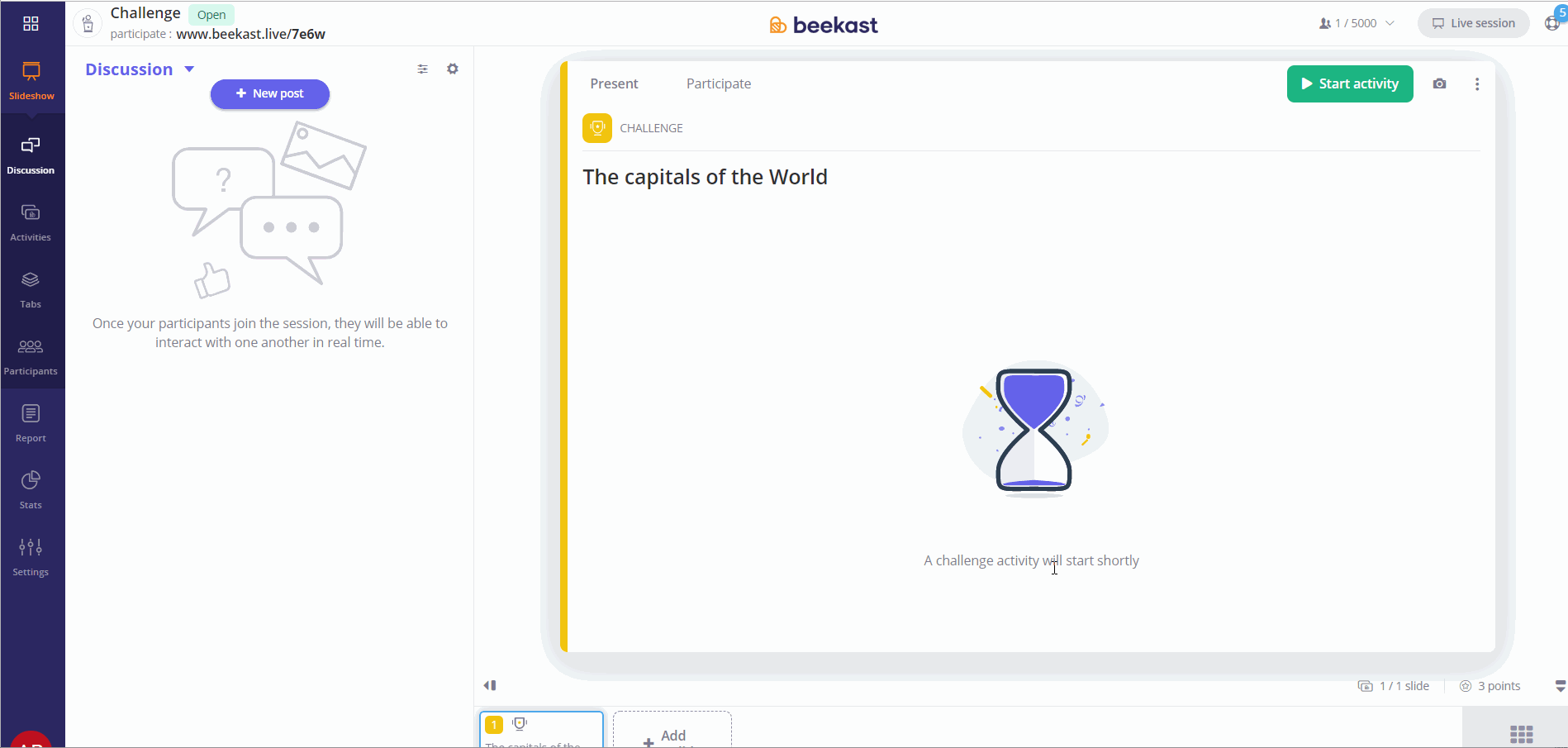 The owner and moderators can also take part in the activity if they want. They just need to click on the "Participate" tab.
Read more.