In your space "My account", you can access a list of settings that allows you to manage and customize your account.
Information



Keep control over your personal information and choose which ones you want to make public.
Username and password
Change your password.


You can ask for the suppression of your account. Your data will be permanently removed
HERE
Notification



Track activity on your sessions by enabling notifications to receive a daily or weekly summary of activity on your sessions.
Connected applications



You can visualize the applications connected to Beekast (Google Drive, Jitsi, and Zoom).
Subscription and billing



Obtain information about your current subscription and access our fees page.
View your payment method and invoices (Only for the subscriptions done online).
If you took an online offer, you can find all your invoices directly on Beekast.

If you have a Licence acquired with our commercial service, your invoices will be sent to you directly by our Accounting service, its not available online.
To access your space "My account" from your Beekast app: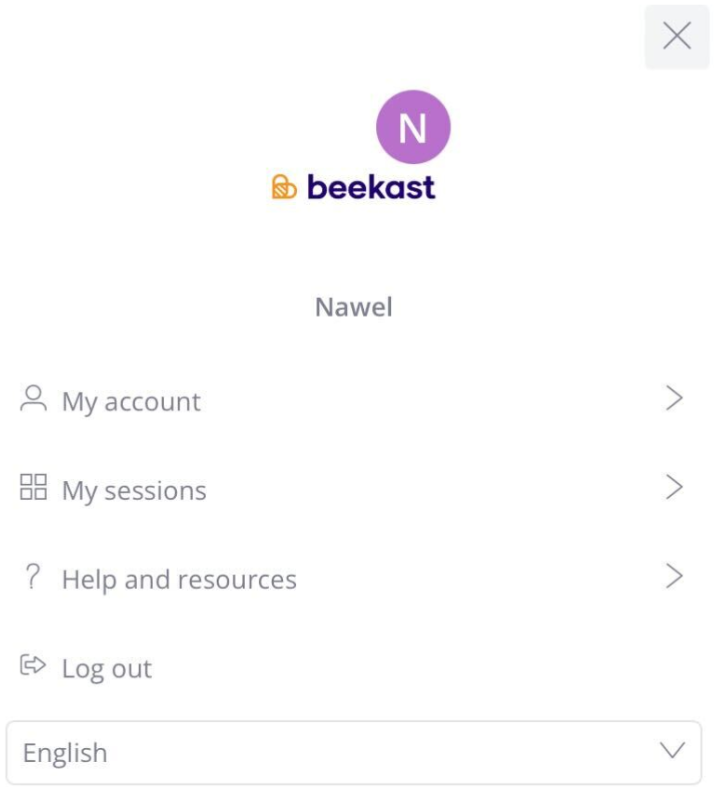 You will find there all your invoices with the status, dates, and amounts (you can also use this column to sort your invoices)
You can simply download one invoice by clicking on the blue link!