It is possible to log in by SSO directly from the Beekast page! It is not necessary anymore to search for the app in the catalog of authorized applications by your company.

Attention: You must log in to your corporate network beforehand in order to take advantage of the SSO connection.
Next, fill in your email address. If you have multiple accounts on the tool your company uses for your single sign-on, then you will be asked to choose between them.

Forgot your password?

You forgot your password, or can't connect to your account?
Follow the forgotten password procedure. First, go to
https://www.my.beekast.com/signin
. Then, click on Forgot your password? On the new page, enter the email address linked to your Beekast account and click on
Send
.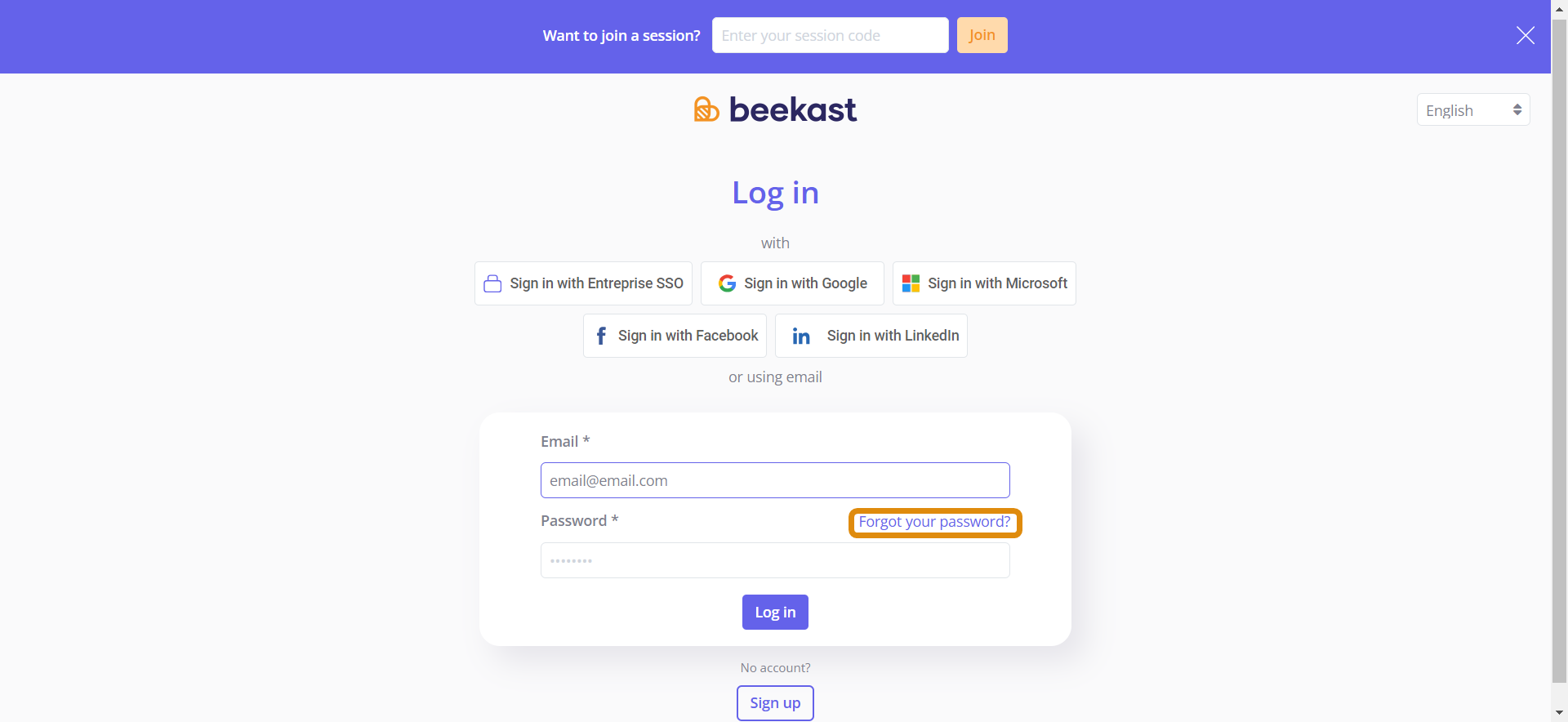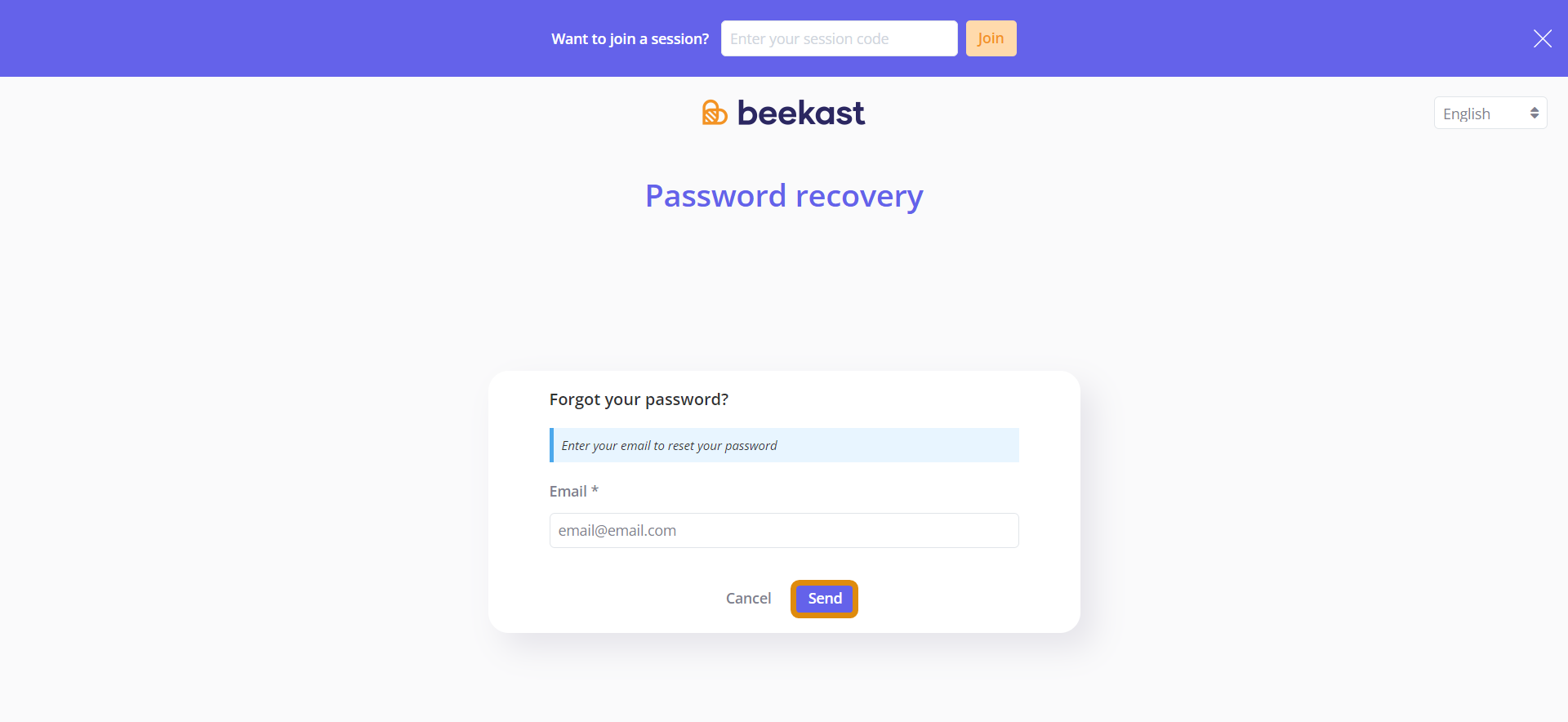 You will receive an email inviting you to reset your password. Go to your mailbox and click on Reset my password.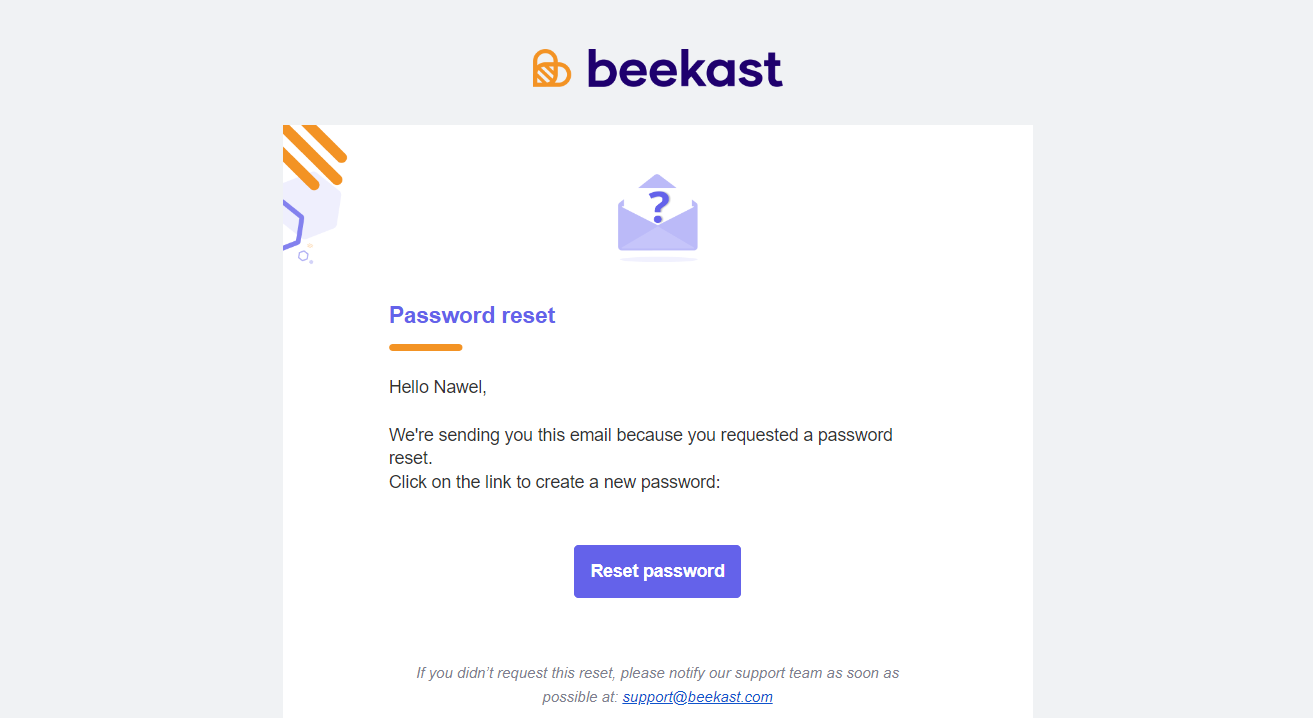 Fill in the new password and click on Send.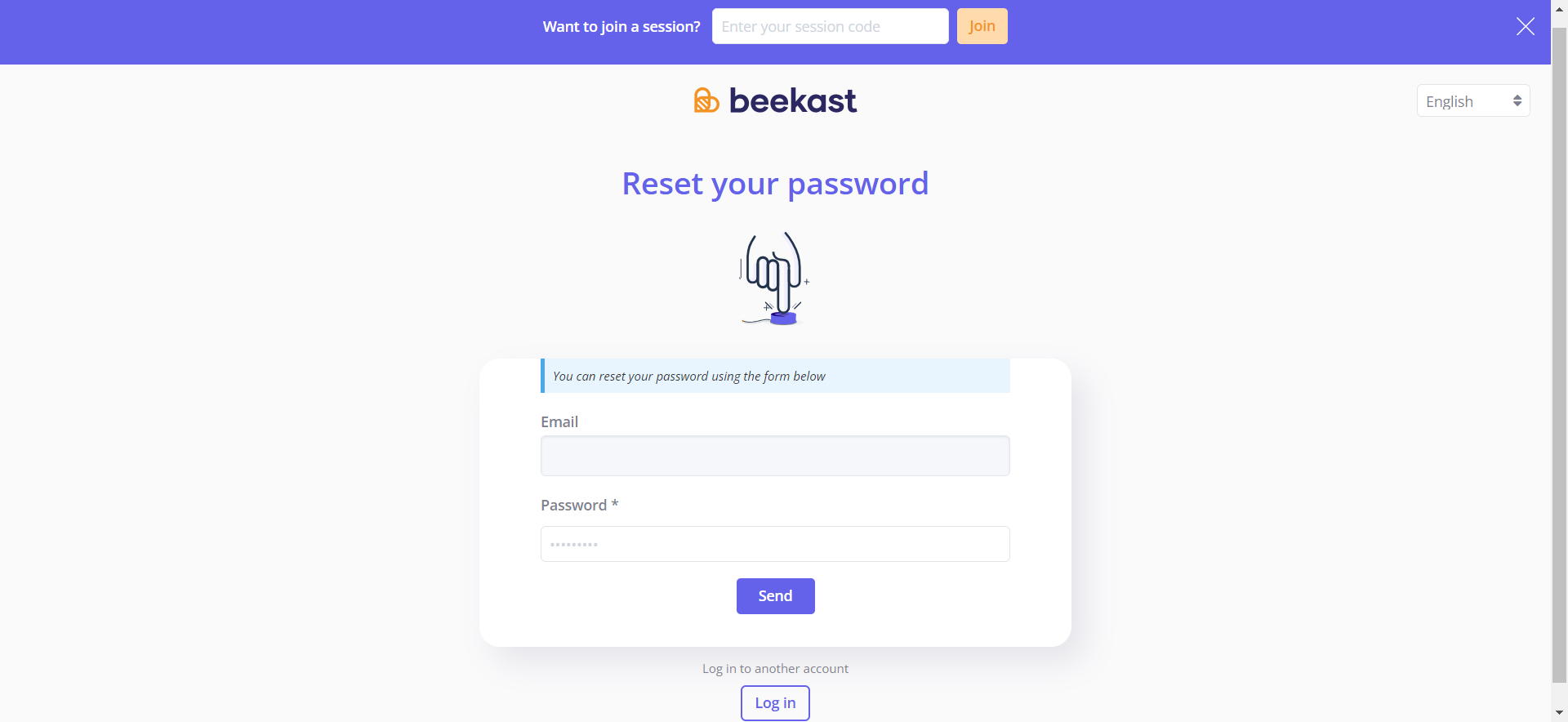 Go back to the sign-in page, and enter your email address and new password. Your password is reset and you will have access to your Beekast account.